The soft velvet rolling brush produced by Aoqun Brush Factory is produced by the new 3.0 flocking process, the bristles are evenly distributed, the bristles are fastened and wear-resistant, and the super soft velvet has good elasticity and strong adaptability, which can basically satisfy The cleaning needs of many families. It is equipped with most domestic wooden floors and tiles in our country.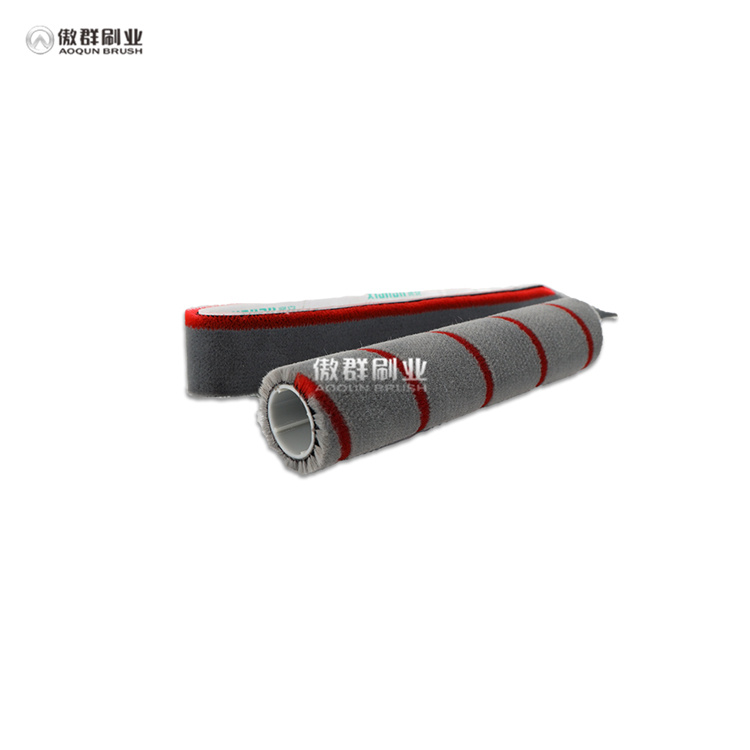 Dust Removal Soft Roll Brush

The soft velvet roller brush of Aoqun Brush Factory is very popular in the Chinese market. This soft velvet roller brush subverts our understanding of traditional vacuum cleaner brush heads. The soft velvet brush head can also reduce the drag on the floor. And wear. The soft velvet roller brush head can be customized according to requirements, and it has strong adaptability and is suitable for different brands of vacuum cleaners. It is easy to install and easy to remove and wash.
For more product information of soft velvet roller brushes, please consult Aoqun Brush Factory. Aoqun Brush can customize and produce soft velvet brush heads of various materials and specifications according to your vacuum cleaner style. Welcome to consult with drawings and samples, customer service 24 Hours online, to provide you with a one-stop vacuum cleaner brush solution.