Panel brush strip is made of heavy cold-rolled steel frame with brush strip, people usually call this brush strip cable management panel. The brush strip above the panel brush strip is made of nylon wool with good resilience. When installing various cables, it highlights the following advantages:
1. Great for keeping cables neat and organized
2. The hard nylon filament can hold the cable and prevent the cable from falling out of reach
3. Save labor and facilitate inspection of cables
4. Panel brush strip can stop unwanted airflow and improve ventilation efficiency
5. Prevent dust from entering and improve the cooling effect in the cabinet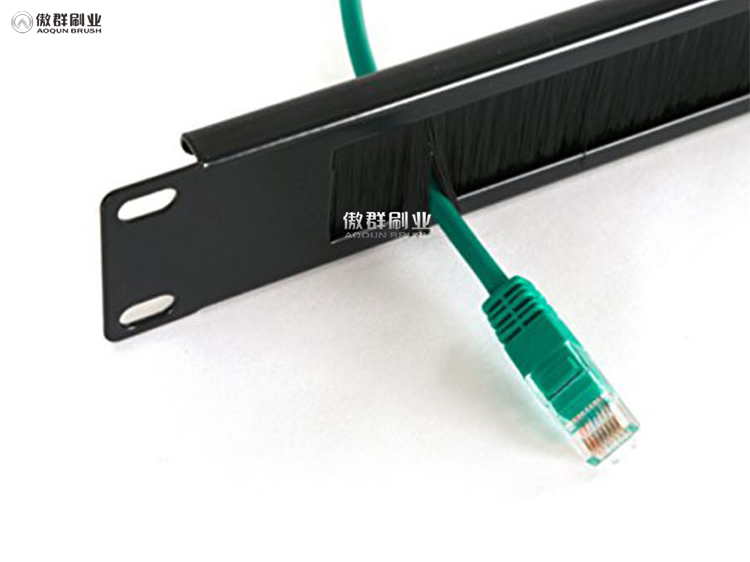 AOQUN's brush strip is made of thousands of high-quality nylon filaments. The nylon filaments are interlaced to form a flexible shield, and the strong cold-rolled steel frame protects the cable from being bitten by insects. I believe there is no better shielding accessories than panel brush strip, welcome to AOQUN for wholesale purchase.