One of the leading and reliable sources of energy is solar energy. It has become very popular and as the demand for this industry is growing. Some of the reasons why it is good to go for solar include low maintenance cost, does not require much space to function, pollution-free and they can work on their own. Every building with roofs will have the opportunity to install solar panels to produce power and reduce carbon emissions.
After the panels have been installed, they usually require little maintenance to function. In order to make the most out of the investment, it is important to make sure that the solar panels function at their best to maximize energy savings.
Is It Necessary To Clean Solar Panels?
Generally, most solar panels are self-clean as they are installed at an angle so rainfalls can give the panels a good washing. On the other hand, if the area where the panels are installed does not receive a lot of rain or if they are installed near factories, airports, the coast or highways, regular cleaning is important because these places generate more dust and dirt. Bird droppings or stubborn dirt can obstruct sunlight and this will affect the performance of the solar panel systems. Cleaning the solar panels is pivotal for them to function at their optimal capacity all year round.
Increase Efficiency
Solar panels that are clean will deliver a much higher energy strength than uncleaned panels. When dirt, dust and bird droppings accumulate on the panel glass, they will decrease the amount of sunlight being absorbed. When they are not receiving enough sunlight, the solar panels will not be able to perform at maximum capacity. This may lead to an increase in cost when the system has to rely on the grid to make up for the panels' inefficiency.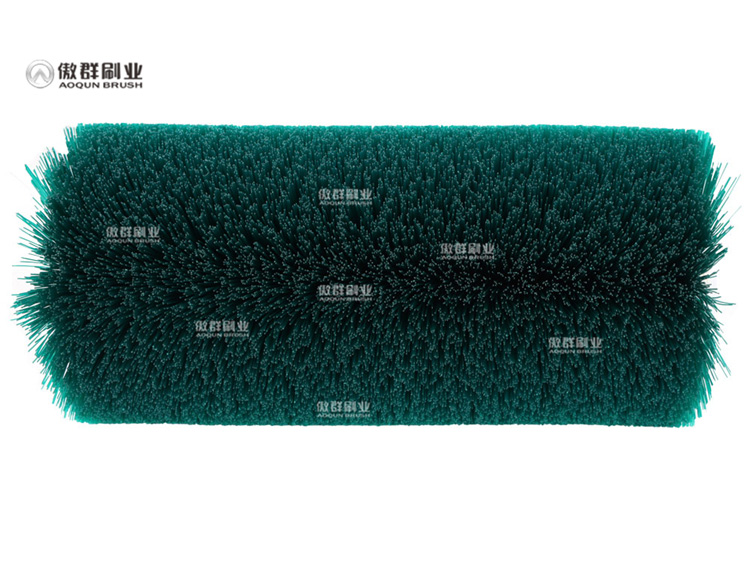 Solar PV Panel Cleaning Brushes

Protecting Investment
Solar panels are a big investment. Regular cleaning of the solar panel system with the right photovoltaic panel cleaning brushes will help to extend its lifespan and improve efficiency in producing electricity. Taking care of the panels to ensure that they are clean will not only help them to increase productivity but also ensure that they do not degrade faster than they should. Ultimately, regular cleaning using high-quality cleaning brushes from Aoqun, a leading solar panel cleaning brushes manufacturer will ensure the most return on the investment.
Debris and dirt are unavoidable threats to the production of solar energy, especially for solar plants located in dusty areas. This can cost millions of dollars to be lost. Therefore, it should be the main priority for providers to minimize overall costs and maximize efficiency by cleaning the panels regularly.