Aoqun Brush Industry's screen door brushes are sold all over the world. The screen door strip brushes of the Aoqun brand are installed in the train screen door projects in Sydney, France, Japan, Saudi Arabia and many other countries. In China's high-speed rail and subway projects The use of is countless, so it occupies a large market share.
In 1983, the Lille subway in France had the world's first glass screen door. Glass screen doors are used in railway transportation systems in Europe and Asia, and they are still one of the safety standards. The screen door separates the platform from the train operation space, and can be automatically opened and closed by the control system.
Screen doors are most commonly used on high-speed railways and subways. There are mainly three types of subway screen doors: closed, open and half-height. Open and half-height are mostly used for barriers and aesthetics, so they are usually called "safety doors." Closed full-height screen doors are used for underground platforms. In addition to ensuring the safety of passengers, they also have the energy-saving effect of blocking the exchange of cold and hot airflow between the airflow in the tunnel and the cold air-conditioning environment in the train. The height of the door is generally 2.8 m ~-3.2 m, this structure is mostly used for platforms with air conditioning systems. The conventional half-height security door is 1.2~1.5 meters. Because it cannot completely isolate the impact of wind and noise on passengers, this structure is mostly used on ground platforms or elevated platforms.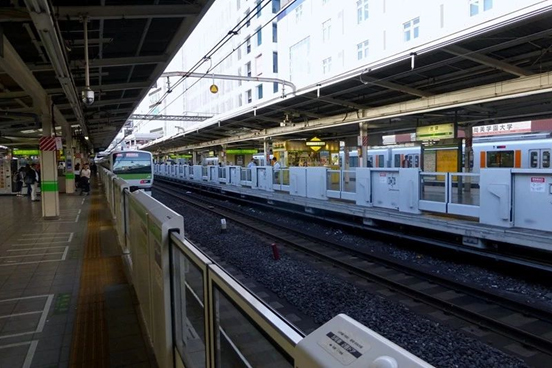 Half-height Screen Door
Closed Subway Screen Door

A brush will be installed on the screen door to be used together. We call it a "screen door brush". After installation, it can reduce the loss of cold and hot air in the waiting room caused by air convection, and insulate cold and heat; it can also reduce the generation during train operation. The noise, good sealing effect, can create a safe and comfortable riding environment for passengers, and has the functions of energy saving, environmental protection and beauty.
The reference base of the screen door brush strip supplied by Aoqun Brush Factory uses SUS304 stainless steel plate with stable corrosion resistance and a well-structured electrolytic plate. The wool yarn is made of functional nylon yarn with good flexibility, strong resilience and elasticity, and abrasion resistance, which has a long service life. The brushes are dense and uniform, the peaks are neat, there is no light leakage, no abnormal looseness, and the installation is not easy to fall off, and the tensile strength is ≥6KG. Proper use can maintain 98.5% airtightness, and the energy-saving effect is remarkable.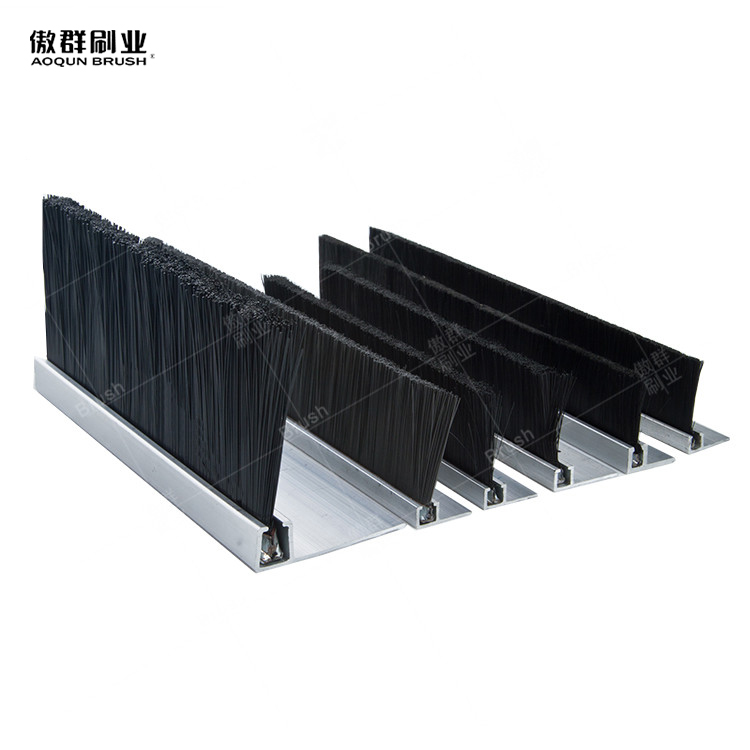 F-shaped Screen door seal brush strip

"Aoqun" brand screen door strip brushes have passed the SVHC test and meet ROHS EU standards; the screen door strip brushes with flame retardant function reach the highest flame retardant grade of UL94-V0; in addition, they are non-toxic, low-smoke, and Bombardier smoke density. And so on, in line with EN45545-2 European Union fire and flame retardant smoke poison test have passed one by one, one million times of high-speed running test, the hair is not deformed test. You should be able to understand why so many brand customers choose to cooperate with Aoqun Brush Factory.
Aoqun Brush Factory's screen door strip brushes are adapted to door side aluminum strips in more than 70 styles, conventionally H, F, Y, and T types. The R&D team with 17 years of experience can customize designs according to customer drawings.