The metal channel strip brush is a strip brush made of the brush filament clipped tightly by steel wire with electrolytic plate, galvanized sheet, or stainless steel plate as brush base, which is applied to escalator, elevator, door and window, furniture, rack cabinet, etc.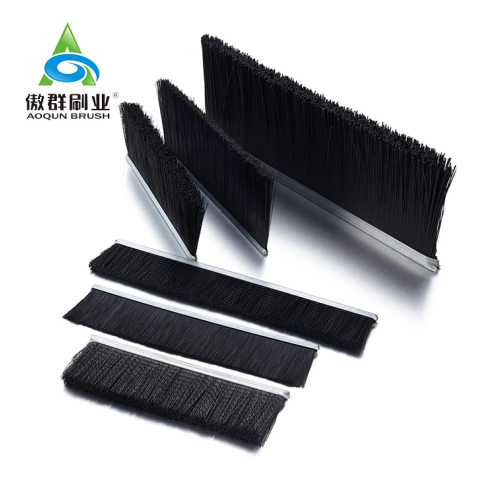 AOQUN metal channel strip brush can be customized according to customer's need for their use standard. Let me tell you how to confirm your metal channel strip brush specification. Firstly, there are four parameters for your metal channel strip brush, A= Base Width, B=Base Height, H=Overall Height, L=Overall Length. Please see below: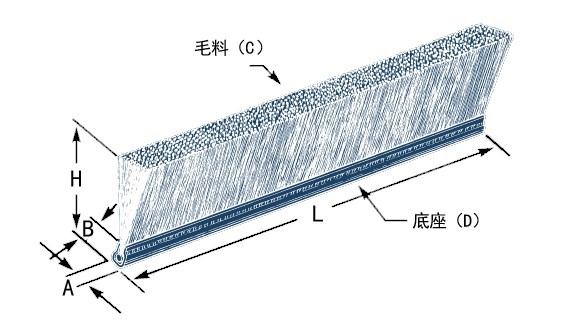 After known the parameters of the metal channel strip brush, and combine with the production range, you will know which specification is the most suitable for you. The production range of AOQUN is shown below: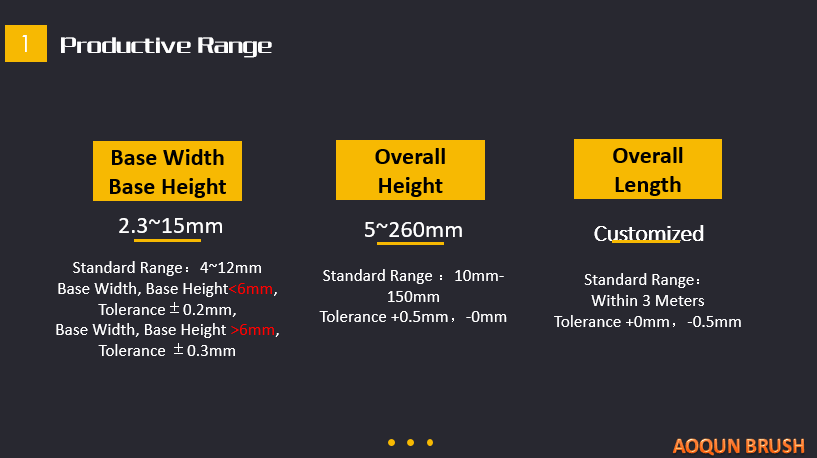 You can ask our CS for more details if you still don't understand. We will reply you ASAP. We can provide you with the best solution per your need. We think what you think, and devote ourselves to satisfy customer's need. Want more information of metal channel strip brush, please consult AOQUN!