The bottles are produced in many styles according to the usage and purpose, but there is only one corresponding bottle brush, which bottle brush is best? Only by finding a suitable brush can the cleaning work be better.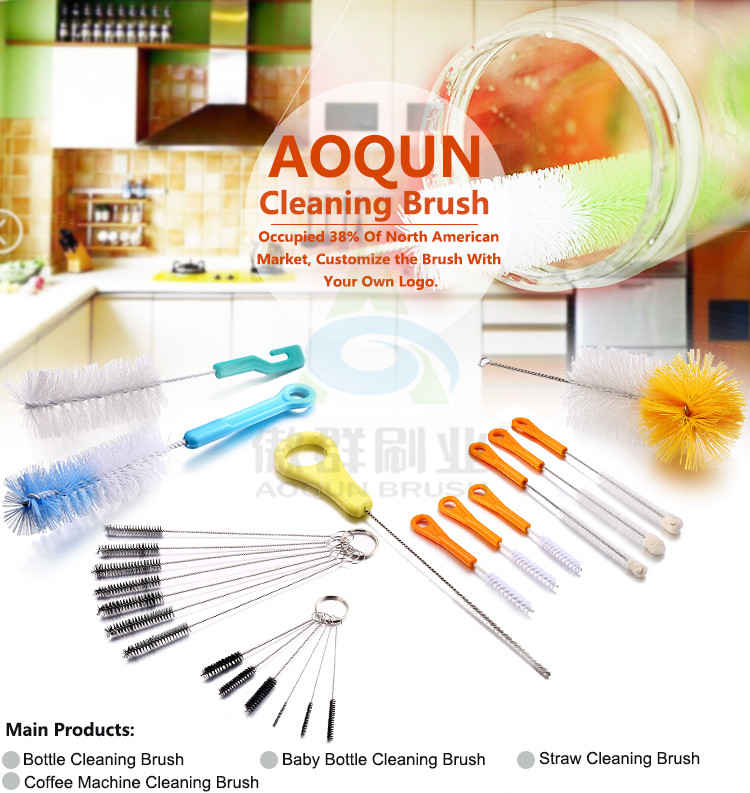 which bottle brush is best? Aoqun Brush can customize different styles of bottle brushes according to your requirements. The size, length, filament material, diameter, etc. of the brush can be customized.
Only for the treatment of the brush head, Aoqun Brush has developed such treatments as cotton head, flower winding, head dispensing, tip, single winding and fan shape. The exquisite setting of the brush head can take care of every corner of the bottle to ensure clean and no residue.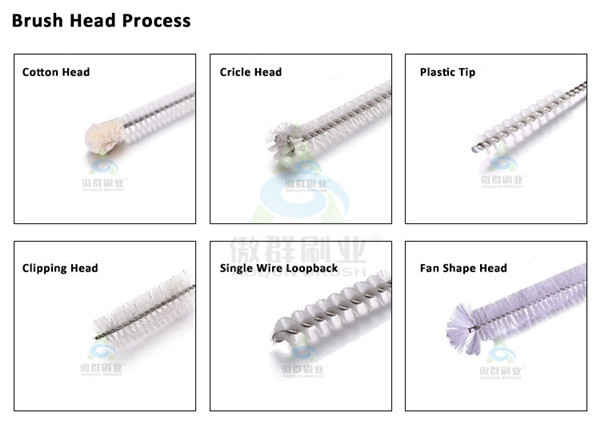 The brush filament can be made of PA material that has passed the US FDA food safety inspection. The produced brushes are flexible, wear-resistant and non-toxic. The handle is made of stainless steel such as 304/316, with a mechanical twist design. The workmanship is meticulous, the brush is neat and tight, and it is not easy to fall off. The stainless steel brush body can also prevent rust, which greatly extends the service life of the cleaning brush.
Which bottle brush is best? Choosing high-quality and suitable bottle brushes can improve cleaning efficiency and save us more precious time. Aoqun can provide you with high-quality and large-volume supply, welcome customers to customize with drawings and samples.