Elevator Safety Brush, also known as apron board anti-pinch device, is a combination strip of dust removal and anti-pinch Nylon Strip Brush that is fixedly installed on the escalator handrail wall and the gap between the steps. The escalator safety brush greatly reduces the frequency of accidents and prevents hidden safety hazards caused by objects or shoe laces caught in the gap between the escalator steps and the skirt side panels.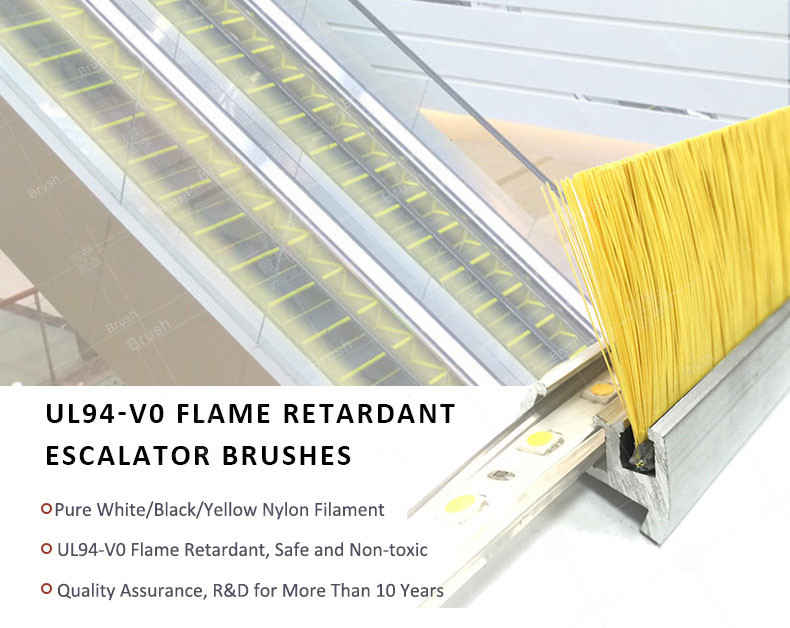 Compared with the Elevator Side Brush produced by other manufacturers, the escalator safety Nylon Strip Brush produced by Aoqun Brush Industry uses a functional nylon brush with high flexibility, resilience, and strong elasticity. Demand can add flame-retardant and anti-static effects.
Aoqun Nylon Strip Brush can achieve no radiation, non-toxic, low smoke and low calories. Aoqun has continuously improved the process of Nylon Strip Brush to avoid the sparseness, hair loss, and degumming of the plastic bottom planting form; the base of the Elevator Skirt Brush uses an aluminum alloy unit structure, which is convenient for loading and unloading. Smooth, no color difference and scars.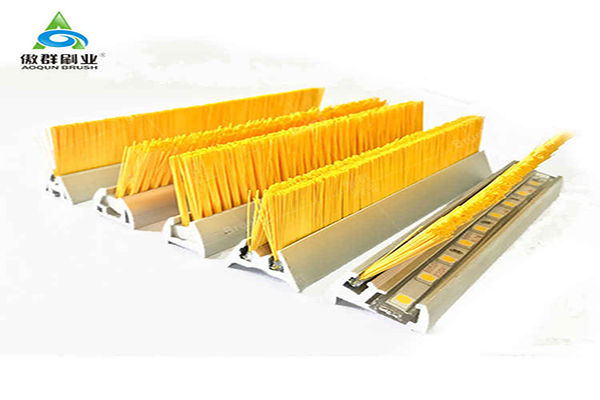 An escalator equipped with a safety Nylon Strip Brush device allows passengers to enter and exit the escalator. Therefore, it is necessary to install a safety Nylon Elevator Side Brush on the escalator to ensure the safety of passengers. Aoqun brushes the industry to keep ingenuity, craftsmanship, and be a craftsman. Come to Aoqun Nylon Strip Brush factory to find a suitable Nylon Strip Brush for you.