The brass mouthpiece brush plays an important role in the cleaning of musical instruments. Its main purpose is to clean, remove dust, clean dirt and so on. The material we usually choose is nylon, because it has better temperature resistance, wear resistance and recovery, and can better clean the instrument for a long time!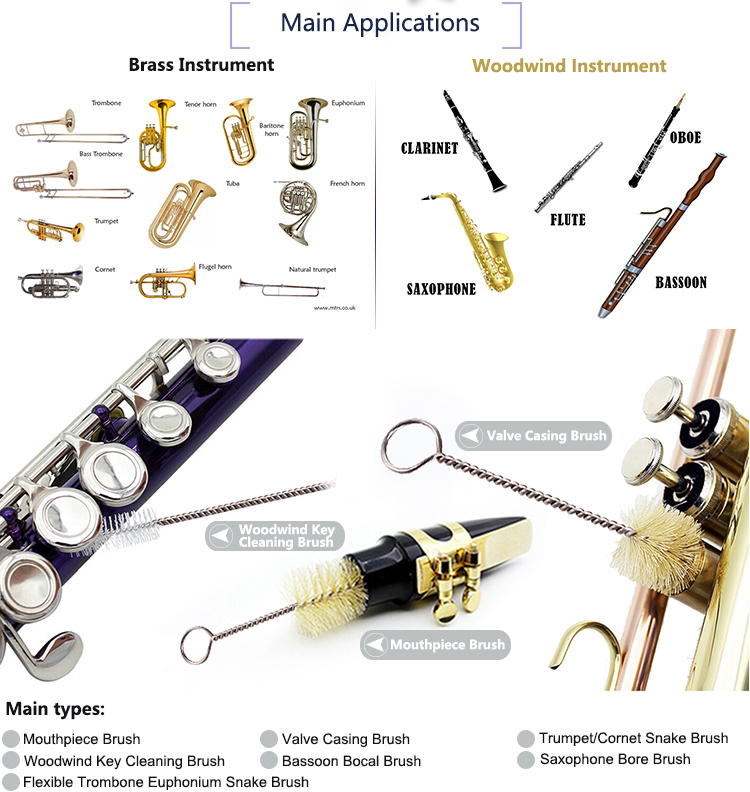 The brass mouthpiece brush must be cleaned every time to ensure that the instrument is clean; in addition, frequent cleaning also provides high wear resistance and recovery, if the wear resistance and recovery of the filament is good, it will reduce the contact area between the brass mouthpiece brush and the inner wall of the instrument, which will affect its cleanliness.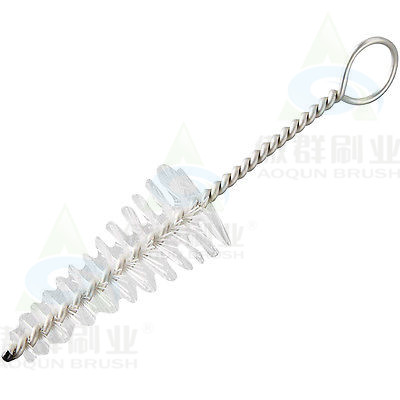 As a manufacturer of brass mouthpiece brushes, Aoqun can customize brass mouthpiece brushes of various specifications, functions, and sizes as needed to meet your musical instrument cleaning needs!