The "2020 Shanghai International Medical Equipment Exhibition" with the theme of "Innovative Medical Intelligence and Smart Health" was grandly held from July 1st to 3rd in the Shanghai World Expo Exhibition Hall in Pudong New District, with an exhibition area of 40,000 square meters. At that time, Guangzhou Aoqun brush manufacturers will be in this fair, and people from the industry are welcome to visit and communicate.
At the medical exhibition, Aoqun exhibited a variety of medical equipment cleaning brush products, such as disposable endoscope cleaning brush sets, instrument cleaning brushes, reamer brushes, toothbrush type general equipment cleaning brushes, general surgical equipment cleaning brushes, etc.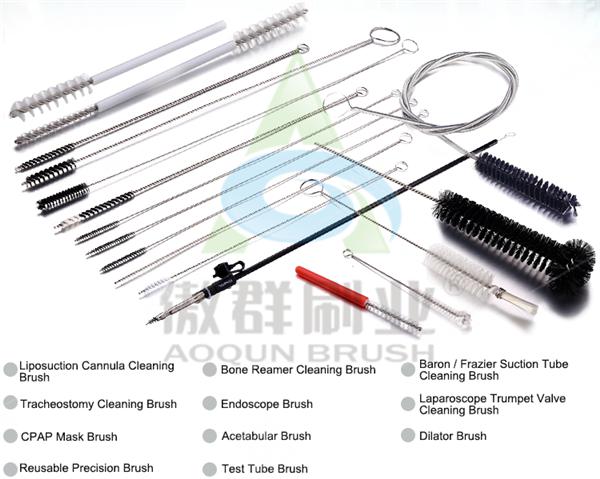 The features of Aoqun's medical brushes are high quality:
1. Watch-level polish, smooth and no scratch, can better protect the instrument.
2. The material conforms to national or industry standards, the product comply with ≥ 30 EU industry standards such as RoHS/SVHC, offer FDA and antibacterial brushes.
3. 3.0 hot melt technique, the brush head does not fall off, the clean is safer; watch-level polish, smooth and no scratch, can better protect the instrument.
4. 360° spiral cleaning, close to the pipe wall, the cleaning effect is as clear as mirror.
5. Have complete categories and diverse styles, and provide flexible customization and adapt to various endoscopes and channels.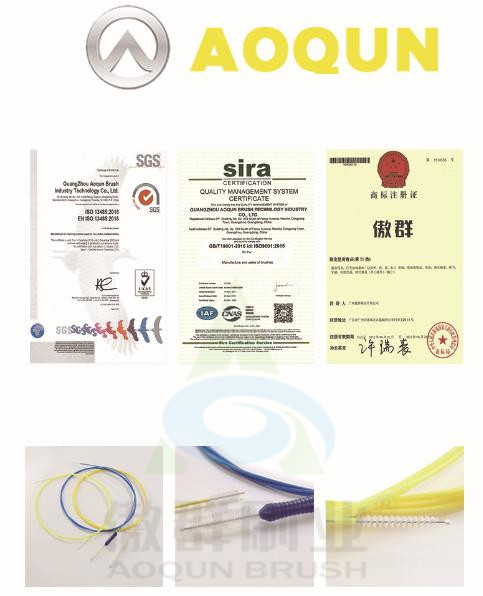 Guangzhou Aoqun Brush Industry Technology Co., Ltd. is a high-quality brush customization integrating R&D, production, sales and service. The company has won many invention patents, passed FDA registration, ISO13485, ISO9001 management system certification, intellectual property and power management system certification and "contract and trustworthy enterprise" and many other honors and qualifications. "Aoqun" brand of brushes, strip brushes, cleaning brushes, brush rollers, tube brushes, endoscope cleaning brushes, medical instrument cleaning brushes and other products are sold in more than 50 countries and regions around the world, serving more than 30 industries, and with CRRC Group, Schindler, Hitachi, KONE, Combi and other well-known international companies have long-term cooperation.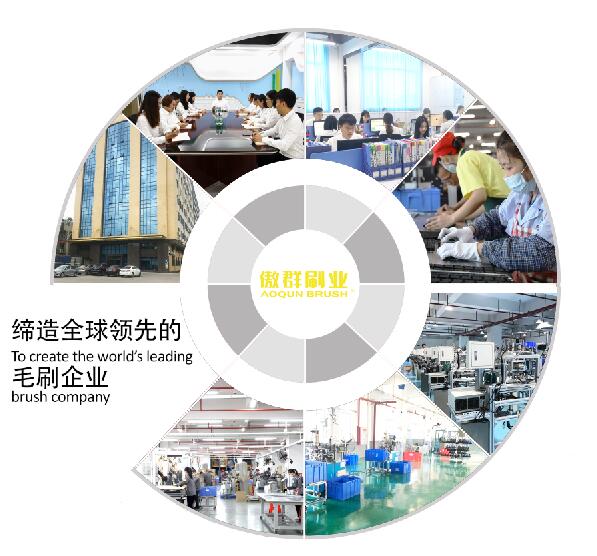 Welcome to Aoqun booth at the Shanghai International Medical Equipment Exhibition!