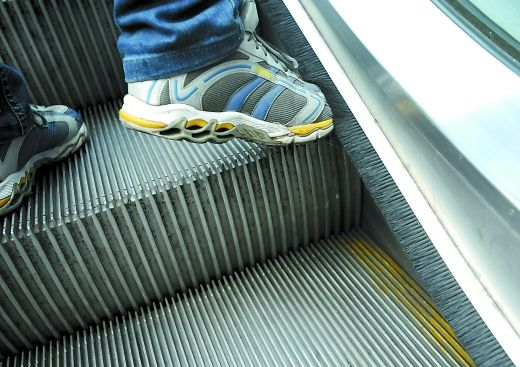 Looking at the above picture, are you familiar with it? If you ride on the escalator, do you use the escalator brush guard as a tool for brushing shoes?
In fact, the escalator safety brushes have an extremely important role. It is mainly used on escalators in shopping malls or subway entrances and exits. It is mounted on both sides of the lower part of the escalator to cover the gap between the steps and the side panels of the escalator avoid the security risks.
During the summer vacation, many people will go out with the hole shoes. However, the shoes are soft and have a strong surface friction, which are easily caught in the gap between the skirt panel of the moving escalator. It will cause a safety accident and even causes serious injury.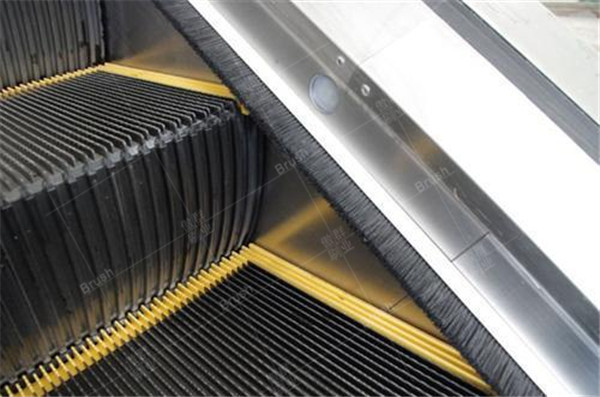 According to incomplete statistics, the Japanese Ministry of Trade received 65 complaints about the accident that the hole shoes were caught in the elevator as early as April 2007. In July and August 2008, the American Journal of Pediatric Plastic Surgery pointed out that from 2006 to 2008, 76% of elevator accidents were related to hole shoes, and caused the injuries such as cut-toe, fracture, skin loss, nerve damage, etc.

Therefore, please pay attention to keep a safe distance between the feet and the edge of the escalator, and hold the handrail of the escalator tightly. And observe the following signs: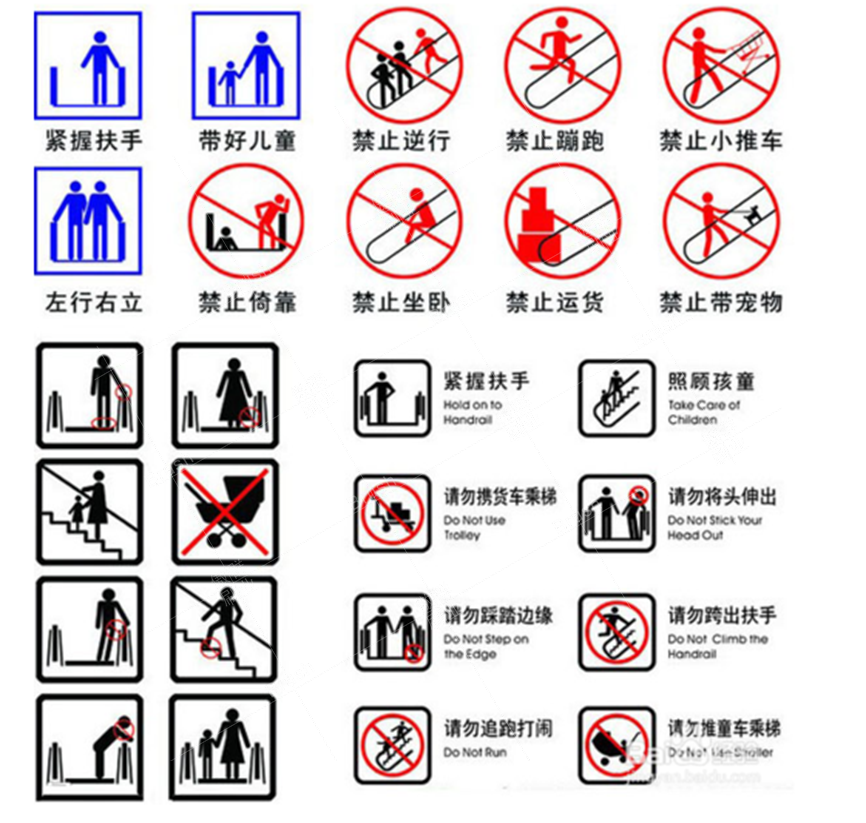 AOQUN focus on brush production for more than 10 years, which is a large domestic professional brush manufacturer with fast shipping in 3-5 days and the qualified rate is as high as 99.9%.
We have various escalator such as Single row, double row, three rows. We are in long-term cooperation with famous elevator brand manufacturers. Our escalator brush guard comply with the A17, EN115, B44 and the other world escalator safety authentications to provide one-stop solution to the escalator brush guard.
AOQUN escalator brush guard can increases efficiency by at least 40% to saves a lot of labor costs, for the brush can be easily slid into the aluminum base for easy installation and escalator maintenance.
What's more, the tensile of single hole brush filament is ≥6kg, which extend the service life3 3 times than common escalator brush guard.