A Turkish customer, Adam, turned to us for help in his second call: "Why the brush I purchased do not extinguish by itself when burning, but my supplier said they were flame-retardant. What's the problem? The flame has to be put out by hands. And the owner complained to me. Can AOQUN Brush offer me the real flame-retardan escalator skirt brush mounting?"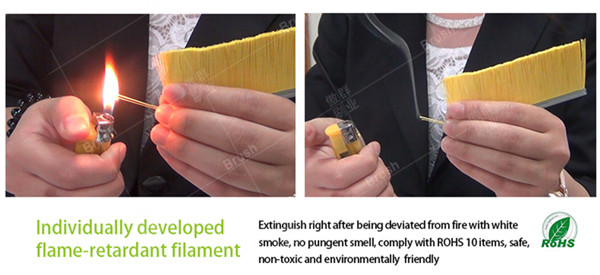 Adam came to inquire brushes with us in July. At that time, he told us this project is to install brush for the old escalators in subway and the brushes are required to be flame-retardant; thus, we specially recommended a type of flame-retardan escalator skirt brush mounting. This brush has been approved by the highest flame-retardant certificate: UL94-V0 Grade. That is, self-extinguish instantly when away from fire. In addition, it has a good resilience. The filament is durable and do not deformed easily. Then, we showed the certificate to Adam too. However, he was more interested in another supplier for their quotation, and did not brush from us finally. Three months later, we received his call and knew his brushes were complained for no flame-retardant effect. At that time, we helped analyze the reason for him. The escalator brush he currently uses does not have any flame-retardant effect. But our flame-retardan escalator skirt brush mounting achieves the highest level.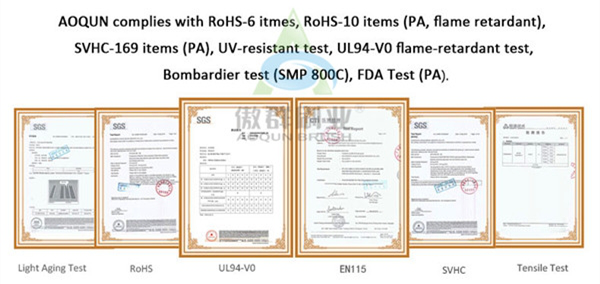 When knowing that, Adam placed an order for ten escalators with us in no time. After ten days, he received our goods and replaced the original inferior brushes, giving feedback that "the flame-retardant test performance of your brushes is quite satisfying. It's quite a pity not to buy from you before." Now Adam is using our flame-retardan escalator skirt brush mounting to bid for more projects, which helps him gain more orders too.