Mr. Chung is a purchasing manager of a glass test bottle company in Zhongshan. A while ago, he called Xiao Zhou, an Aoqun company, saying that his glass test-tube bottles needed to be equipped with disposable instrument brushes. He had also looked for several suppliers to send samples, but not very suitable. About Xiao Zhou took the time to take the model to his company to discuss cooperation matters.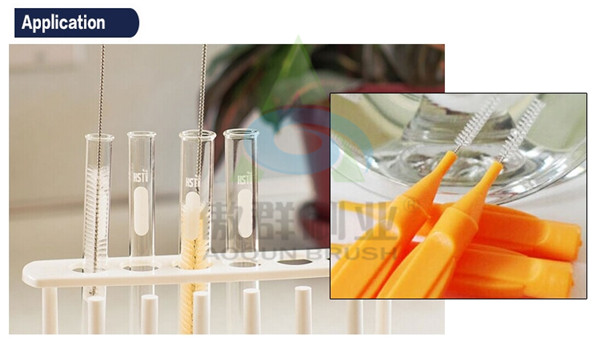 The next morning, Xiao Zhou brought a model to visit Mr. Zhong and introduced him in detail about the disposable instrument brushes produced by Aoqun Company. The plastic wire of this product is selected PA brand new material, brush elasticity is good, color is smooth, thickness is uniform; skeleton material chooses stainless steel wire, ensures durable does not rust; Aoqun company in antenatal, line, enter and store out warehouse strict quality control, ensure that each batch of products pass before delivery. Later, Mr. Chung placed 200 orders for testing.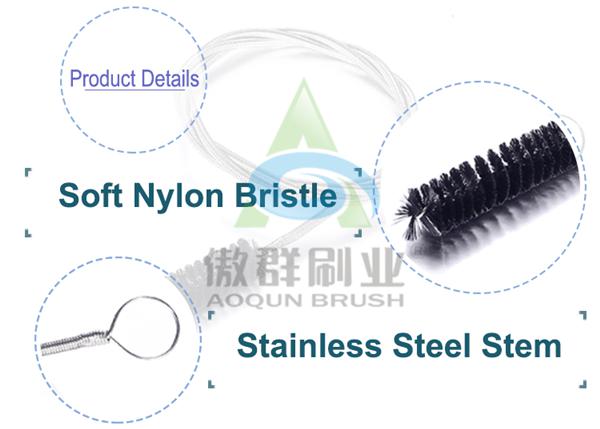 Twenty days later, Mr. Zhong replied to Xiao Zhou: "the disposable instrument brushes produced by your company is really good. It has been tested by our technical department and meets the requirements of use. I would be happy to cooperate with your proud group company for a long time." The next day, Mr. Chung added another 2000 orders.