Mr. Mo from Guangzhou said that he found us via a friend's introduction. He said that he wants to buy a Deluxe flexible stainless cpap tube cleaning brush slimline and he had purchased the CPAP tube brush from a manufacturer in Anhui, China. However, the poor quality of the CPAP tube brush would scratch the CPAP tube. Mr. Mo was very disappointed. He hopes we can solve this issue for him this time.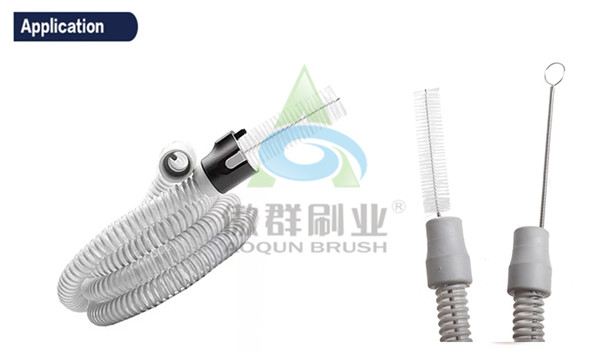 We told Mr. Mo that we can solve his problem. In order to understand the problem of Mr. Mo more quickly, on one hand, we suggested Mr. Mo to send us the products he used before; on the other hand, after receiving the drawings and product pictures and application from Mr. Mo. We know that it is a conventional 15mm CPAP tube, which is also a product that our company often makes. At the same time, we tested the Deluxe flexible stainless cpap tube cleaning brush slimline that Mr. Mo had purchased before. The rubber wire is inferior and cannot meet the requirements for normal production. We told Mr. Mo the result and our solution. For the spring brush we use 304 spring to prevent rust. The bristle we used is pure nylon that does not scratch the inner of the CPAP tube, it also has a good cleaning performance. The brush head is folded in half, and the concave and convex parts of the CPAP tube can be touched by brush and cleaning clearly. Mr. Mo said that he is looking forward to receiving our samples. After 10 days, we successfully completed the samples and arranged them to Mr. Mo.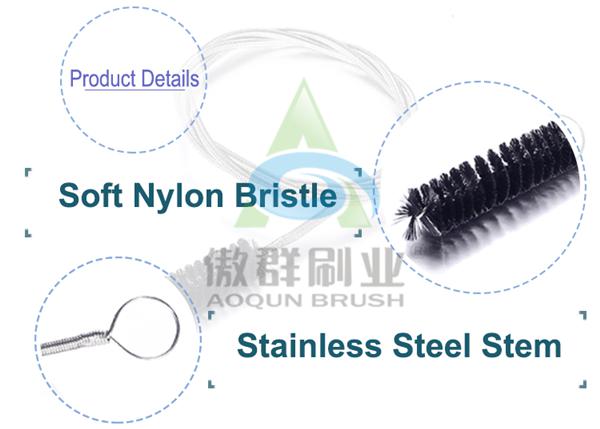 After a month, we called Mr. Mo and he told us that this 15mm Deluxe flexible stainless cpap tube cleaning brush slimline is of good quality, perfect use and practical and there is no scratching inside the CPAP tube. The customer's feedback is good and it has been favored by many customers. Subsequently, we received an order of 5,000 units from Mr. Mo.