If you want to have clear and clean water in koi fish pond, you should have a good fish pond filtration system. There are many filter medias in the market, which one should we choose? Should we put the filter media into the fish filtration system?
So far, the fish farm filter brush is the new filtering product with the better cleaning and filtering effects than the traditional adsorption float, biochemical cotton. So many people will choose the put the fish farm filter brush into the koi fish pond.
Firstly, AOQUN fish farm filter brush is added the hydrophilic,biophilic and nutritional sustained-release elements to better promote the growth of microorganisms and to improve the microbial quantity.
Secondly, we use environmental friendly and cross filament, that has four angles to against the water washing in horizontal (water flow) and vertical (oxygen flow) direction, thus make the bacteria easily to breed and live to form the biofilm at the beginning. If using the straight filament, the biofilm cannot form so easily as the cross filament. The angel filament has better cutting action on bubbles, to increase the oxygen utilization, reduce the oxygen exposure.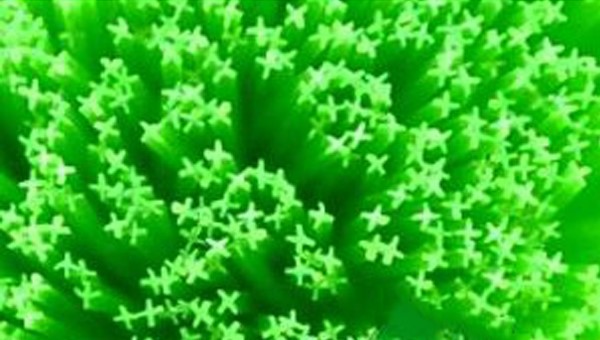 Thirdly, fish farm filter brush has longer service life than any other filter media. AOQUN Filament has good oxygenation performance, hang up the biofilm quickly and easy to take off, also corrosion resistance, no clogging, no bundling, low cost and simple management.
Fourth, according to the environment and handling capacity, the service life should be generally 3-5 years, meanwhile, you should clean the floating plastic bags, wood and other recyclables regularly.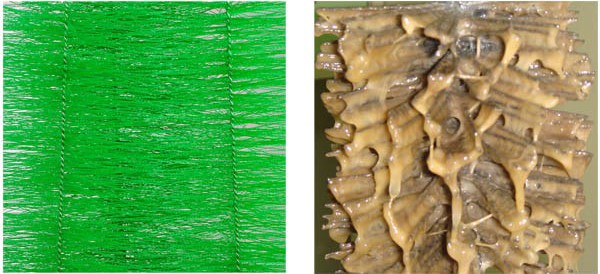 Before Use After Use
Fifthly, as the fish farm filter brush can easily form the biofilm, when water go throughs the fish farm filter brush with biofilm, the duct in the water will stick on the brush, it will help to change the nitrification bacteria to nitrite, thus to reduce the burden of the nitrifying bacteria in the next layer biofilm.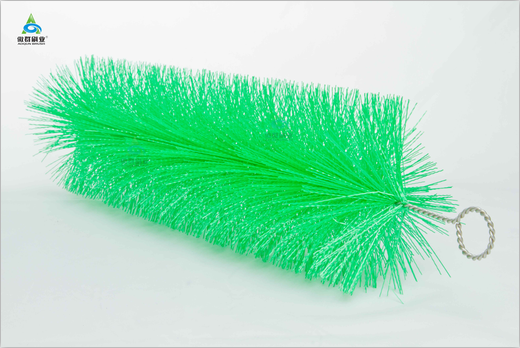 You may ask AOQUN brush for more details of fish farm fish farm filter brush, we can provide you with better solution of fish farm filter brush usage.