The brush strip is in widely used in data center. Here, I may introduce you about this unknown helper of data center-the brush strip. As shown below, the cable brush strip is mounted everywhere in the data center. Have you noticed it?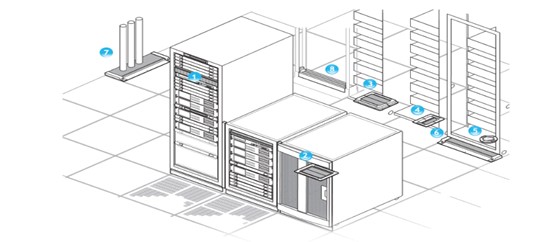 According to the need of dustproof, good appearance, flame retardant and saving energy in data center, it needs the cable brush strip to be mounted in the server cabinet and raised access floor. Beside the installation in server cabinet, large network distributor, cable outlet, it is installed on the frame/bottom/top of the rack cabinet.
AOQUN has R&D various of cable brush strip apply to data center. Our brush strip has been sold to overseas. The data center has strict requirement of flame retardant, our developed filament is complied with UL94 certification and reaches the V0 flame-retardant grade to ensure working normally in the high temperature environment without burning or deforming.