Mr. Zhang of Guangdong is a distributor of brush wholesale business in Beijing. Recently, Mr. Zhang is a little unhappy because he often receives complaints from customers that the quality of the medical brushes purchased elsewhere is unstable and the quality is not guaranteed. Mr. Huang is in urgent need of looking for a powerful Guangzhou medical brush manufacturer to cooperate.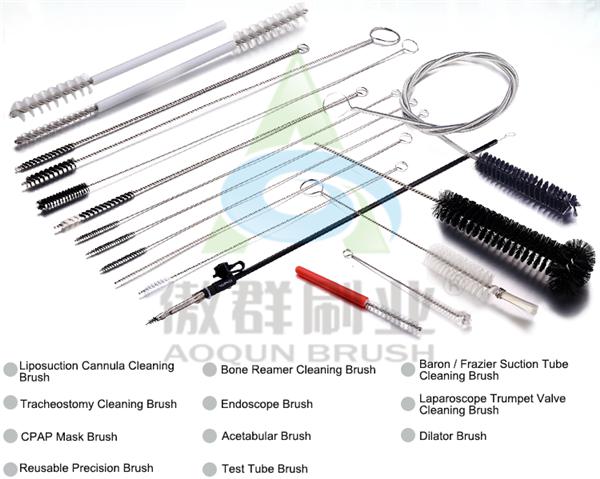 After a friend's introduction, he learned that the proud group is a professional Guangzhou test-tube brush manufacturer, Mr. Zhang then contacted Miss Wu, Ms. Wu said: After "The company is a factory that has more than 11 years of test-tube brush production experience, the wool material is pure material, the material has PA and PP, etc. It is widely used in the interior of round, square, flat, conical container, medical supplies, chemical instruments, etc. to remove dirt, to clean and to polish and polish the inside of various pipelines. It is well received by our customers." for 2 days, Ms. Wu sent the template to Mr. Zhang for the test according to the drawing requirements provided by Zhang.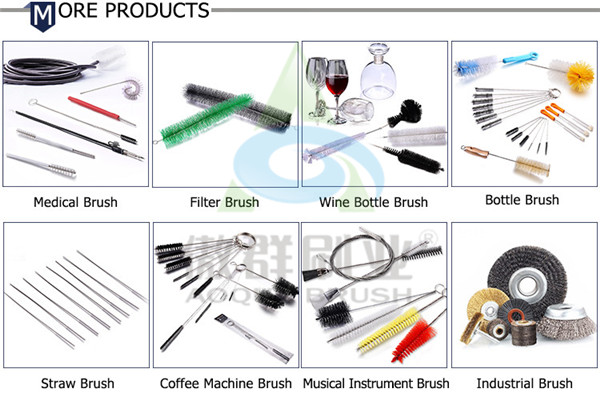 Ten weeks later, Mr. Zhang called Miss Wu and said, "the medical brush model provided by your company is really good, which meets the requirements of customers." AOQUN is really a high-tech enterprise of Guangzhou medical brush manufacturer. I want to sign a long-term cooperation agreement with you. "