Ou is the manager of a decoration company. Recently, he received a new project of Vanke, responsible for the decoration of the sample room and the later real estate. Since the high-end residential areas use wooden floors, the previously used Strip Brushes have scratched the wooden floors. Now that Ou has received a written rectification letter from Wanke, Ou found AOQUN.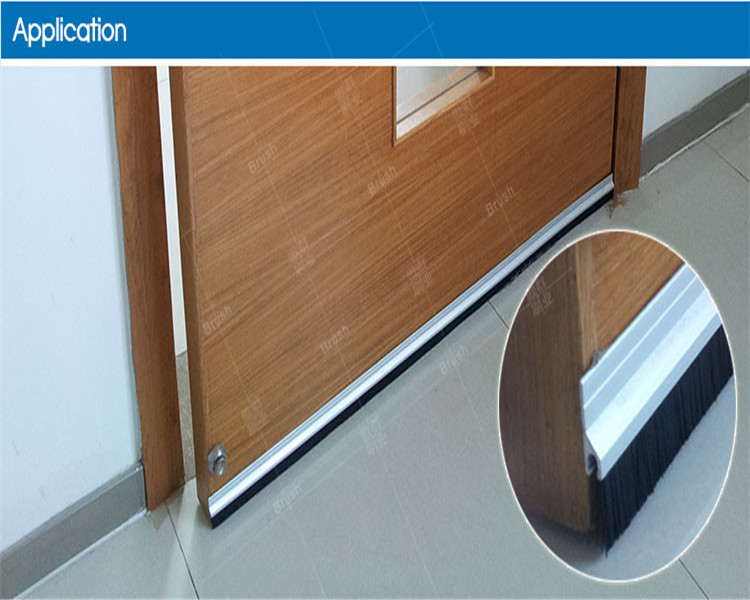 Mr. Chen of AOQUN received Ou. After carefully understanding the situation and carefully testing the original strip brushes, it was found that the original strip brushes was made of PP material, the wire diameter also reached 0.3mm, and the PP itself was harder. If the diameter of the filament is too large, it will be more rough. Frequently rubbing on the floor, it will definitely scratch the floor for a long time. Mr. Chen suggested that Ou should directly change the material, adopt the PA material with stronger flexibility and resilience, and then reduce the filament diameter to 0.2mm, which can solve the problem of the sealing and the scratched. After that, at the request of Ou, the sample test will be sent on request the next day.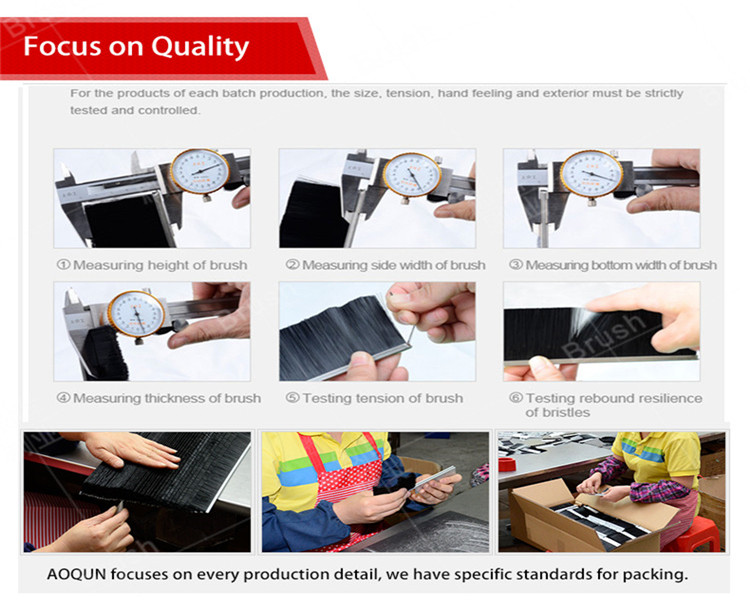 After replacing the strip brushes at the bottom of the sample room for 15 days, Ou got the affirmation of the developer because of the proper improvement of the strip brushes at the bottom of the model door, and directly signed the later decoration contract. The manager of Europe also decided to change all the strip brushes at the bottom of the door from AOQUN.