Many people like to collect a lot of empty bottles or brewed wine bottle. We all know that the wine should be in a clean bottle without any impurities, or the wine will be sour, resulting in wine taste difference and affecting the taste. Then how the winery clean the wine bottle?
The world has wine bottles of various shape type, different in sizes. Not every wine bottle brush cleaner is suitable for cleaning a special bottle. If the bottle mouth is a small, the bottle body is fat. If use the ordinary cylindrical wine bottle brush cleaner, you will find not matter how to rotate the wine wine bottle brush cleaner, but it is unable to clean the dirty corner.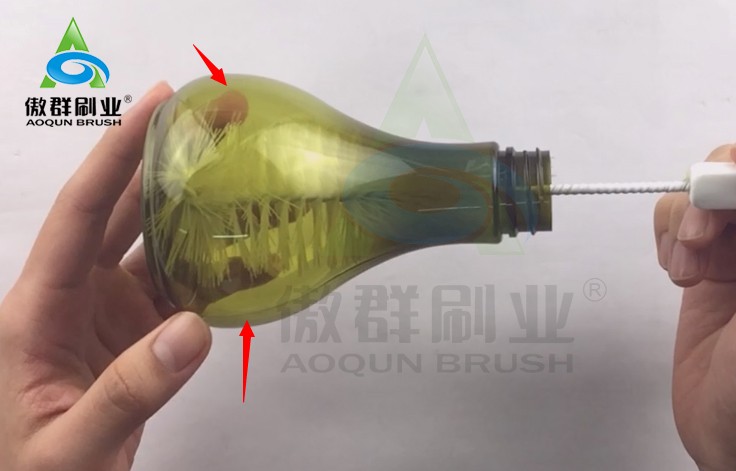 Now you need a custom wine bottle brush cleaner, which AOQUN can make for you, perfectly match your wine bottle. You can see the below picture, the wine bottle brush cleaner has the shape as the wine bottle, and clean the bottle in 360°all dimension.

Beside the wine bottle brushes cleaner, AOQUN has a series of wine glass brushes cleaner, decanter brushes cleaner. As long as you think of, AOQUN will try to help you make it! AOQUN has been cooperated with winery of France and Germany and other countries, Do not hesitate, and quickly pick up the phone order it!