At the beginning of last month, I received a call from Mr. Cai from the local door company in Guangzhou. He said that some of the doors produced by the company should be equipped with brush strips for garage doors, and the brush products provided by the current suppliers are not effective. After the filament is ignited, it often takes more than 30 seconds to extinguish, and there is a burning debris falling down with a strong odor. As people become more aware of fire prevention, their companies must also raise the fire protection standards for their products. Now He is going to develop a new brush supplier in Guangzhou, so he will give you an understanding of the call.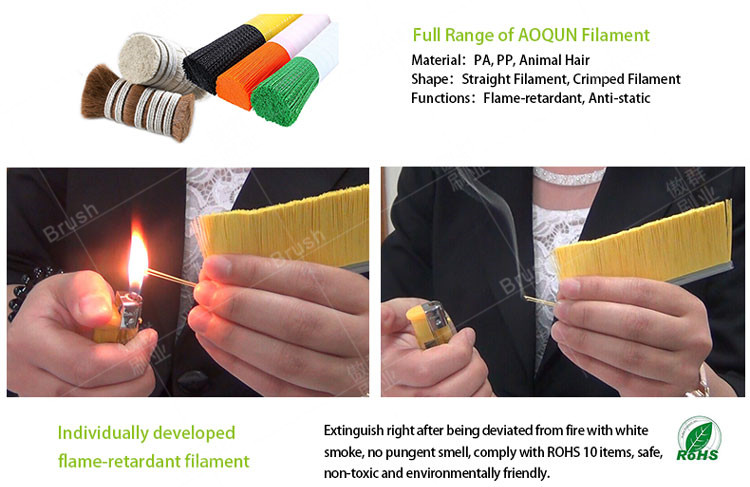 After understanding the specific needs of Mr. Cai, I immediately introduced Mr. Cai to the development history, business situation, company qualifications, product advantages of AOQUN. At the same time, I also invited Mr. Cai to come to the Aoqun factory to visit. He immediately agreed. After Mr. Cai came to AOQUN factory, he carefully examined all aspects of the company and made notes. At the same time, I also showed him the flame-retardant effect of the nylon filament of AOQUN factory. After ignition, it was extinguished from the fire, and no burning matter fell. Because AOQUN filament is passed the highest flame-retardant level of V-0 in the UL-94 standard. Moreover, it also has the advantages of anti-ultraviolet, igniting white smoke, non-toxic and tasteless. Therefore, the brush strips for garage doors produced by Aoqun is fully in compliance with fire protection requirements.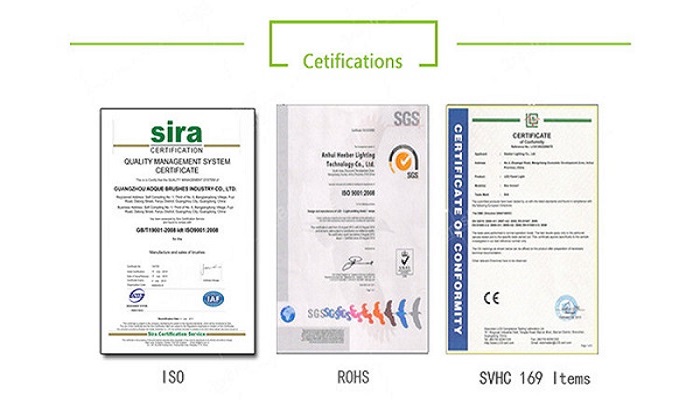 After Mr. Cai's field visit Aoqun factory, he expressed his satisfaction with the products produced by AOQUN. Soon after, he ordered 1200-meter brush strips for garage doors to AOQUN.