Mr. Yan, from the maintenance company for one Hong Kong supermarket, called us last month. He said: "Are you the LED escalator brush guard supplier of Hong Kong Central Subway Station? We don't need the yellow escalator brush guard, but the black with white light, can you produce it? "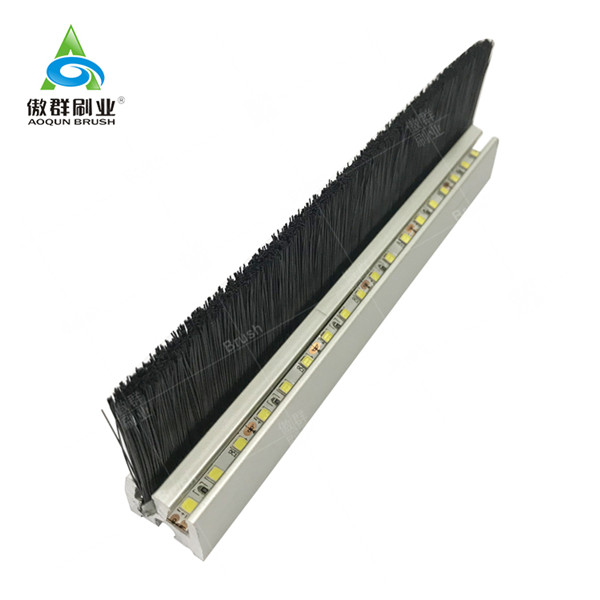 After listening to this request, we immediately confirmed the escalator type with Mr. Yan. Knowing that his using skirt board is rather narrow, we recommended one type of aluminum with the base at 20 mm wide. Also considering the high passenger flow in shopping mall, we recommended the black nylon escalator brush guard to him, since nylon is more durable and has a good flexibility. And we offered Mr. Yan free samples in the next day after receiving his call.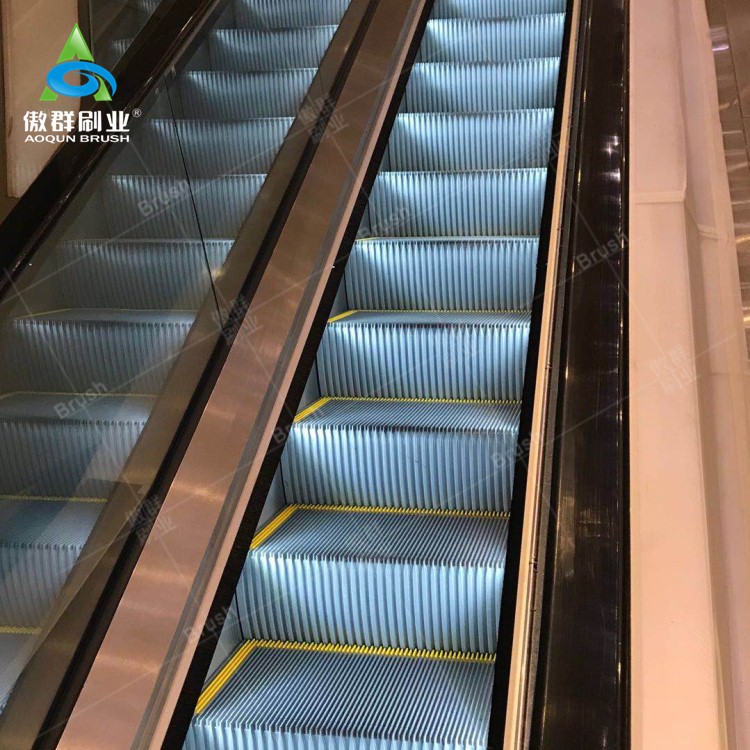 Once Mr. Yan received the sample, he has a trial assembly right away. Not only can the LED escalator brush guard comply with the size requirement of safety standard, and the effect of LED light is also obviously alarming. He is quite satisfied, so placing an order for 4 escalators soon. Today, Mr. Yan told us in the call that he will have a project for 40 sets of old escalators which will need LED escalator brush guard.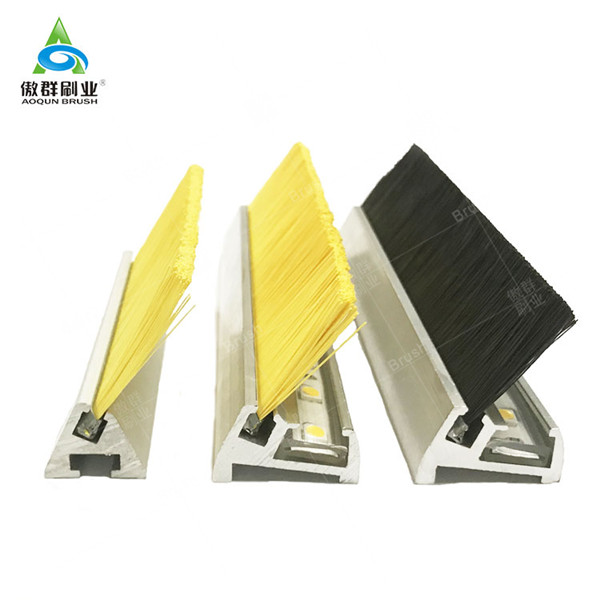 Learn more about nylon LED escalator brush guard and other escalator side brushes from www.aoqunbrush.com