Do you have big questions about how to choose a brush strip? The experienced Aoqun brush master will tell you, pay attention to the following points:
1. Of course, the first thing to look at is the tension. If the brush strip is not fastened, can it still achieve the effect you want? Usually, the standard we use is that when the bottom width of the brush strip is greater than 4mm, if its length is in the interval of 10mm, its cluster tension is greater than 10kg;
2. Check the brush bar for light leakage. Here, you can basically see whether light leaks by observing whether its density is consistent. Especially the brush strips with inconsistent density, the thickness is uneven, and the thin position is easy to leak light. This directly affects seal cleanliness or the effect you want.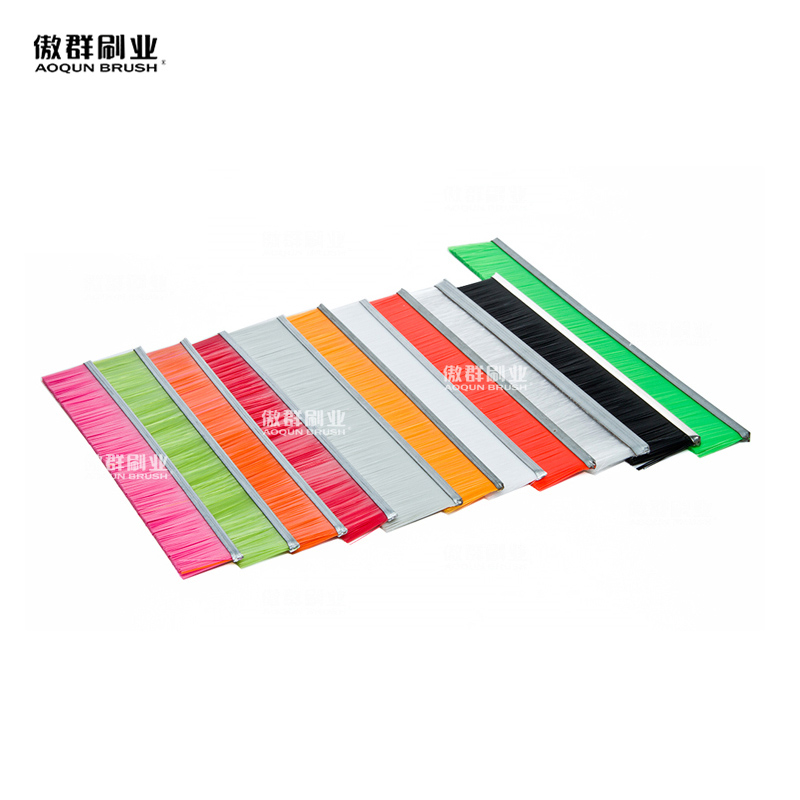 3. Check whether the base of the brush strip is rusted. Check whether there are rust spots on the surface of the metal base, and whether the rubber base has obvious aging, cracking, or loss of elasticity, otherwise it is prone to bursting.
4. Check whether the protective surface is in good condition. The base of the brush strip is usually galvanized or electroplated, which can protect the base from rusting. At this time, we need to check the base of the brush strip to see if the overall color is consistent, smooth, without color blocks, and without peeling layers.
5. Check whether the connection position is loose or cannot be installed. Generally, the looseness after installation is because the tolerance of the brush strip is too large, resulting in large differences in the parameters such as length and height of the batch, resulting in looseness or direct failure to install.
The above 5 points can help you quickly choose high-quality brush strips. Aoqun Brush Industry has 11 years of experience in customizing high-quality and large-scale brush strips; it has won 15 nationally recognized brush patents, and has passed more than 30 EU certifications ; The production process is strictly in accordance with the ISO9001-2015 quality system management requirements of the safety production standardization double certification enterprise.