In our brush industry, natural wool is also used to produce door bottom sealing brushes through some processing procedures. The door bottom sealing brush made of wool is mainly used for its good sealing performance, effective dust blocking, cold and heat insulation, energy saving, environmental protection, and cleanliness. So can you identify wool brushes?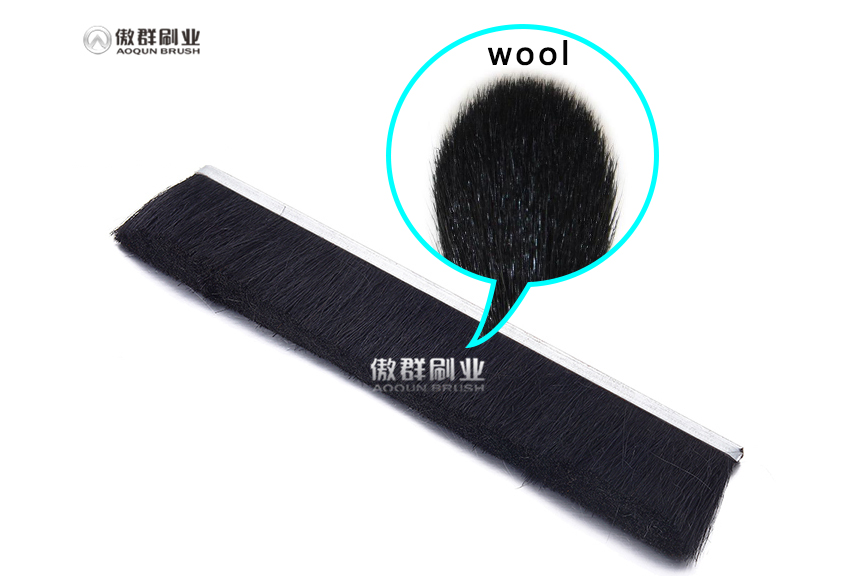 The wool brush feels very soft to the touch and has a softer color. People outside the industry may not be able to see the difference between them, so we will use the most "simple and crude" method to test the truth - the burning method. Use a lighter to burn the wool of the wool brush, pay attention to observation and smell, the wool brush will emit smoke and bubbles while burning, accompanied by the smell of burnt hair, there will be more ashes after burning, and it will become black and brittle The quick shape is the organic fiber wool brush.
Aoqun Brush Industry focuses on the customization of high-quality and large-scale brushes, and has customized high-quality brush products that meet the requirements of the industry for more than 20 industries. For 11 years, we have insisted on using pure wool to make every brush carefully. As long as you provide relevant specifications, dimensions and usage information, Aoqun Brush Company can provide you with a reasonable and effective customized solution for brushes.